All You'll Ever Need In A Hitch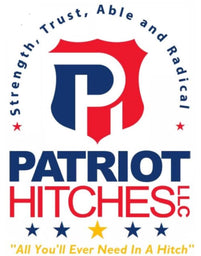 patriot hitches logo
In Patriot Hitches, LLC we provide consumers with the highest quality products by assuring their performance, consistency, safety and value. This commitment is rooted in our corporate values and is essential to our continued growth and success. - "S.T.A.R." -
- "STRENGTH, TRUST, ABLE AND RADICAL" -
patriot hitches banner
We will exceed our comprehensive "Global Patriot Hitches, LLC Quality Standards" in the design, manufacturing, and distribution of our products as well as meet or exceed all government requirements and consumer expectations worldwide.
"ALL YOU'LL EVER NEED IN A HITCH"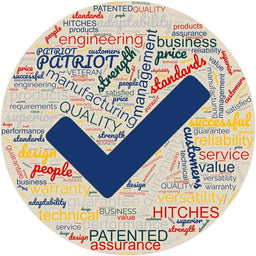 patriot hitches quality blue check
We will maintain high quality standards as we design and manufacture our products by the most efficient means possible to ensure they are affordable to the greatest number of consumers throughout the world.
"FIT FOR THE FIGHT"
S.T.A.R.
towing trucks
"ALL YOU'LL EVER NEED IN A HITCH"
The Conex
the conex
Convenient, rugged, well organized and secure design is the best way to keep your one-time investment of your new hitches ready and easily accessible at a moment's notice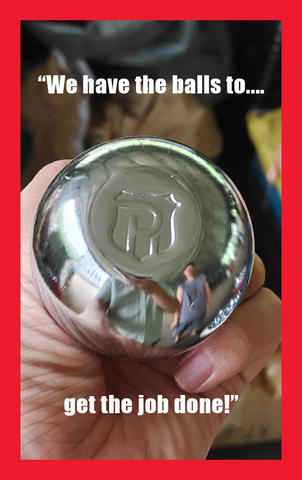 "Man Oh Man Do We Got Balls"
trailer hitch ball with PH logo
30,000 Pounds GTW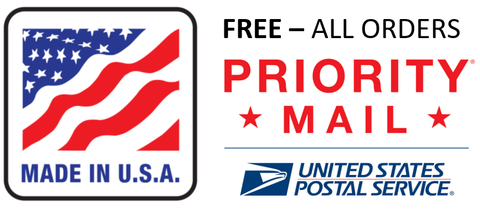 MADE IN USA
free - all orders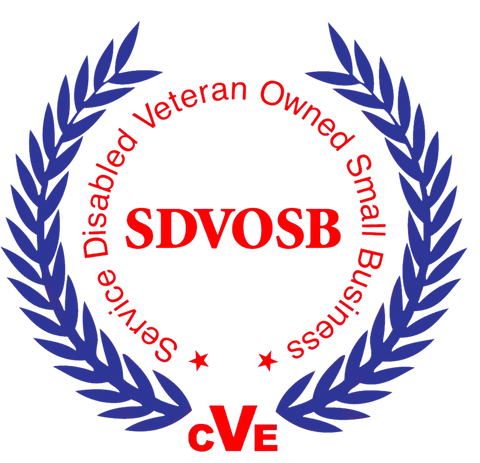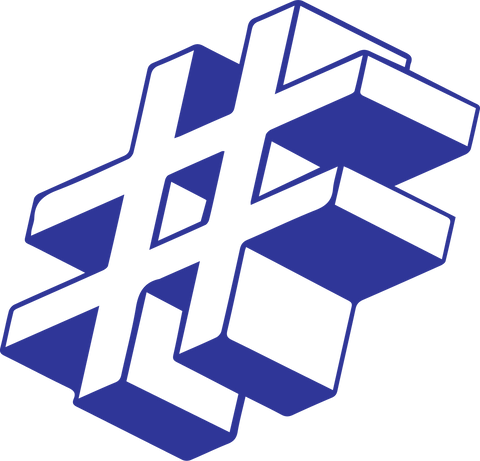 #patriothitches
white hashtag with blue edges
The General
patriot hitches trailer
OUR CLIENT SAY
I ordered The Captain hitch from Patriot Hitches. I chose this company as it is Veteran owned and they support the Wounded Warrior Project. As a fellow veteran, I love my country and support her in every way. Someone decided to need my D ring more than me as I noticed it was missing when I went to hook up my trailer. I contacted Patriot Hitches inquiring on purchasing a replacement (yes, I could have gone to tractor supply or any where else but they are not Veteran Owned!) I had a reply back the same day from the owner asking me what model trailer hitch was I bought and the color scheme and he would have one in the mail for me ASAP! No Charge!!!! I was shocked! No one does this anymore. Makes me even prouder to be an American and Veteran to see how Veterans take care of their customers Veteran or not! Outstanding Business and Outstanding products. I brag about my trailer hitch to everyone that ask and even those who don't. I own a F450 and the trailer hitch is used a lot by various different trailer tongues. It is strong as hell and convenient with the multiple hitch styles. I strongly recommend buying a trailer hitch from this company reasons being, it is a Veteran owned company, for what they stand for, who they support, for the outstanding product they provide and for the Amazing customer service!

Jon Redimarker

WOW! Amazing Hitch!

My 18000 lb patriot hitch on rails is the finest hitch known to man.! Quiet, no chunking or banging around, Had a cheep one before, no more. This hitch is the cats meow!!

Ben Roy

Extremely Satisfied