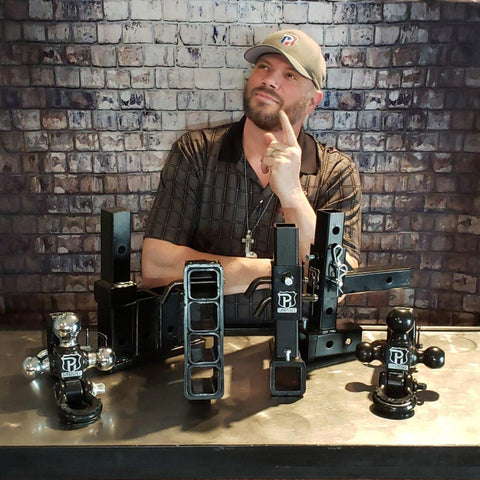 Who Am I
My name Scott A. McCuskey, Owner of Patriot Hitches, LLC, I am a local Ohioan/Pennsylvanian, inventor, entrepreneur and avid outdoors-men and most proud, Disabled Veteran who served his country with great Pride and Honor before being medically discharged with the rank of Sergeant (E-5) from my career ending injuries. I have done many things in my life and business, but nothing comes quite close to what I am about to share with you and our company.

Not only is my company considered to be a part of America's Minority Groups being a Veteran and Disabled Veteran, but by working to implement EEOC/AAP Plans to ensure equality and diversity within our operation with individuals from diverse nationalities, cultures and backgrounds within my workforce. Our People, Business, Operation and Facility makes us a very desirable and unique group of intelligent, talented, skilled and highly motivated individuals by which will bring great things to market.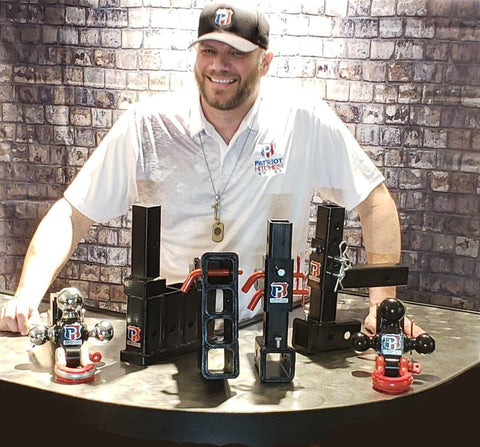 I have built a solid reputation throughout innovative designs, superior products and quality of service. We are looking forward to aligning ourselves with individuals and businesses who shares in that same mission, vision, values and goals of providing superior quality, products, customer service and reliability that has contributed to our success.

With Patriot Hitches – and our 5 "S.T. A.R." (Strength, Trust, Able and Radical – "All You'll Ever Need In A Hitch") approach, our customers will save time, money and energy! "The Captain" the only multipurpose hitch mount (Tri-Ball / D-Ring / Pintle) you will ever need to own! With the purchase of any of our ALL mount hitches and "The Captain" you will be prepared to tow, haul or pull your way around any situation instantly, easily and without any effort, stress or tools! Our hitches are built to last with durable steel, heavy duty welded construction and weather-resistant black powder coat finish, all with a lifetime warranty against any product failure under specified uses and limitations!

Patriot Hitches, specializes innovative, patented and versatile hitches that are not currently on the market but are relevant, necessary and completely problem solving! Our hitches eliminate frustrations and of course, appeal to and used by the masses. We believe it is important to reiterate that our products are patented and that mean NO competition! Our Hitches are built with the best material available and quality break tested to exceed the consumer's expectations and J684 Testing Standards and Certifications. Additionally, we are EDI Certified.